SEO IS OUR THING
Our passion is SEO, it's not just one of the things we do, it is the thing we do. We live in Google Analytics, Excel, and Google Sheets to make data-people out of non-believers, digging into data and creating actionable insights for marketers and executives. We get a thrill out of experimenting and testing content, keywords, and more. We create custom dashboards and reporting to provide results for clients. We are internet data nerds who love what we do. 
WE  GO  BEYOND  SEO  CONSULTING
It's simple: We know the value SEO can deliver.
We work with developers, copywriters, business owners, content strategists, marketers, product managers, UX managers to make REAL magic happen. We can turn design refreshes into traffic juggernauts, rebrandings into organic search powerhouses, believers into evangelists. We see ourselves as teachers, sharing our knowledge of SEO and working with others to make the ordinary extraordinary.
Google is a customer of everything we do in SEO. As such, we use the tools provided by Google to improve our results and better understand the effect we are having. Sure, we use other tools as well for advanced keyword tracking and reporting, website crawling, and to assist us with website analysis but the Google toolset remains the go to solution. We are fully certified with Google Analytics, Google Tag Manager, Google Search Console, and Google AdWords.
CLIENT REVIEWS
Ken's breath of knowledge and positive attitude makes working with him on everything from building impactful traffic strategies to monetization and driving amazing site usability a fun and rewarding experience.
What sets Ken (and Webable) apart is his technical expertise in SEO and creativity in developing content strategies that drive relevant traffic with intent, and cost-effective growth. Ken is effective, and he's a natural collaborator. His professionalism and thoroughness inspire confidence, and his passion for what he does is infectious.
Webable has unlimited knowledge, amazing communication skills and goes above and beyond to help us with our needs. The results of his work have been astonishing. We experienced a 40% growth in overall website traffic from the changes making for an excellent ROI.
Ken at Webable is a super sharp entrepreneur and visionary. He is able to lead teams that build products with high emphasis on usability and SEO in mind.
FROM OUR FOUNDER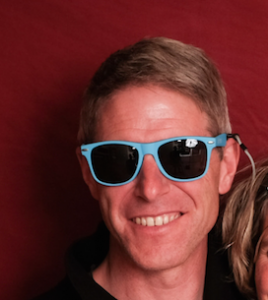 Ken Clark, Founder/CEO
"What sets us apart from other SEO agencies is we're always looking for new ways to grow traffic for your business – we're creative and we believe it's or responsibility to leave no stone unturned considering database content, existing content, content partnerships, category pages, topic pages, and so much more. It's simply not enough to focus on a narrow scope when we're partners."